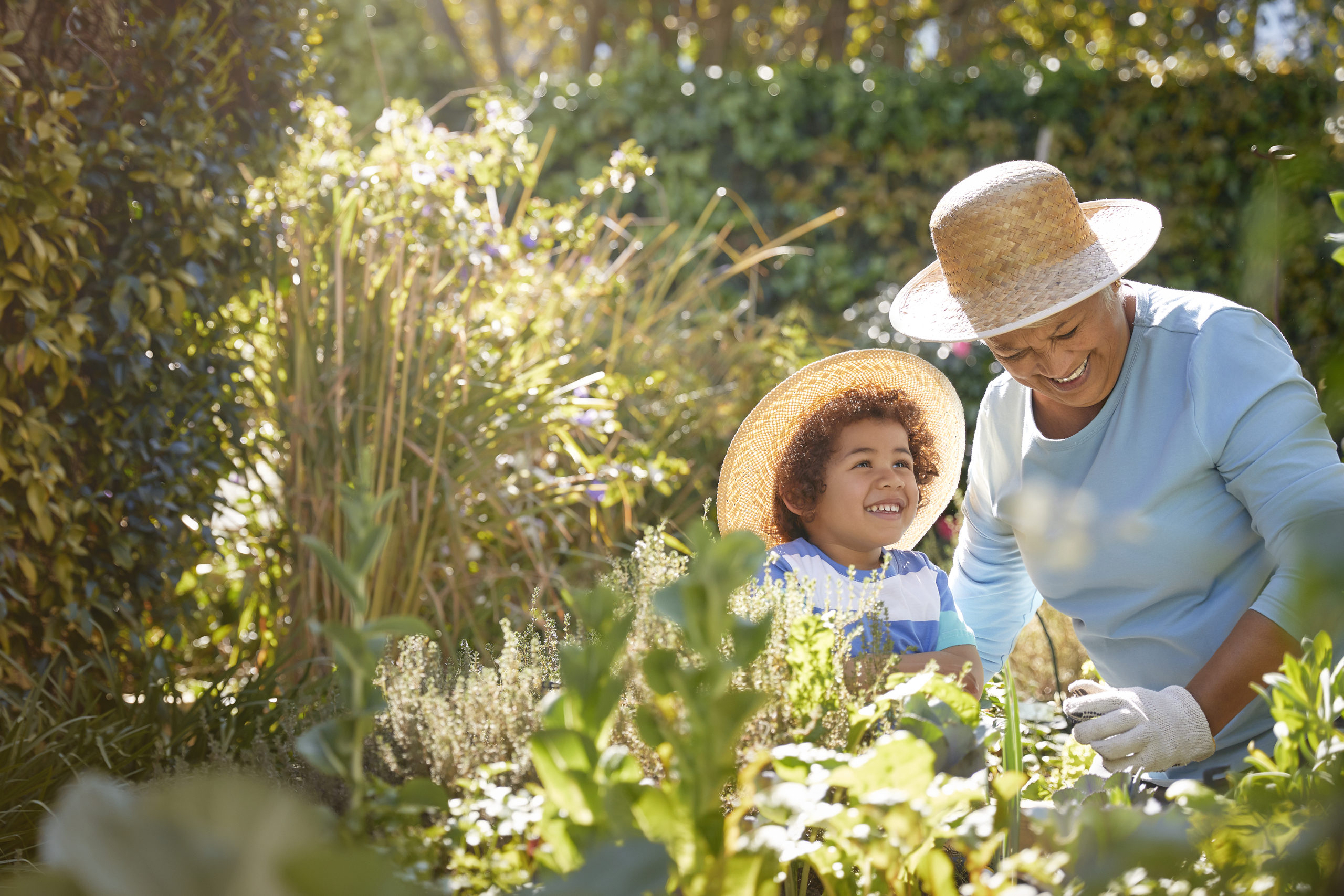 Multi-generational living has become a lot more popular lately for a couple of big reasons: 
Boomers are aging and downsizing, which often means they move in with their adult kids. 

The COVID-19 pandemic forced many people to need help with childcare due to working from home and remote schooling, and grandparents needed to be a part of a "bubble" to do this. 
If you're getting ready to combine households and embrace multi-generational living in Portland, here are a few things you need to keep in mind: 
Look for homes with only one level, a primary suite on the main floor, an ADU, or a duplex. (But keep in mind that homes conducive to multi-generational living can be hard to find.) 
Be prepared to search for your ideal home for a while, and be prepared to make some of your own renovations. For example, many people might want one-level living because of mobility issues of older family members. One-level living in Portland is really hard to find (we tend to encourage urban density here, and one-level living discourages urban density… that's just math!). 
Another popular feature to look out for is a home with a primary suite on the main floor. This is hard to find, although it does exist. Finding a home with an ADU on the main floor (or building this yourself) is another great option—grandparents can live in the ADU, while the younger folks live in the "main house" upstairs. Also, finding a duplex where you can live side by side might be the right situation for you. 
If you can't find what you're looking for, consider building an ADU in the backyard. 
This is actually a very good option, and is likely to be a solid long-term answer to multi-generational living that will keep everyone happy. Many grandparents still want some independence, and this can be a great compromise. 
Do keep in mind that there are several regulations concerning ADUs in Portland—you can't just find a property with a big backyard and assume you can build what you want. You need to have the right setback from property lines, for example. You also need to avoid development fees (which can be $1,000s!) by signing an agreement that says you will not be using your ADU as a short-term rental for a certain amount of time. Also, having an ADU will make your taxes go up! Just make sure that you head into this type of situation with eyes wide open (and a real estate agent with hyper-local knowledge and expertise can help you out big time.) 
Keep in mind long-term needs.
Typically when people look at homes with multi-generational living in mind, you need to think long-term. Your aging parent might be able to climb up the stairs now, but what about in 10-15 years? It can be hard to anticipate the future, but do your best to look into your crystal ball and consider what your parents' needs might be like. (Talking to friends with older parents can be really helpful and offer valuable insight to things you might need to take into account.) 
Some families combine finances to buy a home together. 
Maybe your parents are finally selling the family home, you're selling your starter home, and you're all going to buy a house together! This is a completely possible situation and people are doing it more and more often. You just need to make sure you have a real estate agent who can help you navigate all of the moving parts, plus a great lender who will help you figure out the financial possibilities. 
If you find a house that needs to be remodeled to suit your multi-generational living needs, you'll need some cash flow. 
As you're looking for the right property, keep this in mind when you're considering your budget and price point. Make sure you have enough money leftover for the renovations you need to do. You'll also need to find a reputable contractor and make sure your shit is permitted! Again, a well-connected realtor will be able to help you make connections to contractors and get you headed in the right direction when it comes to permitting, etc.