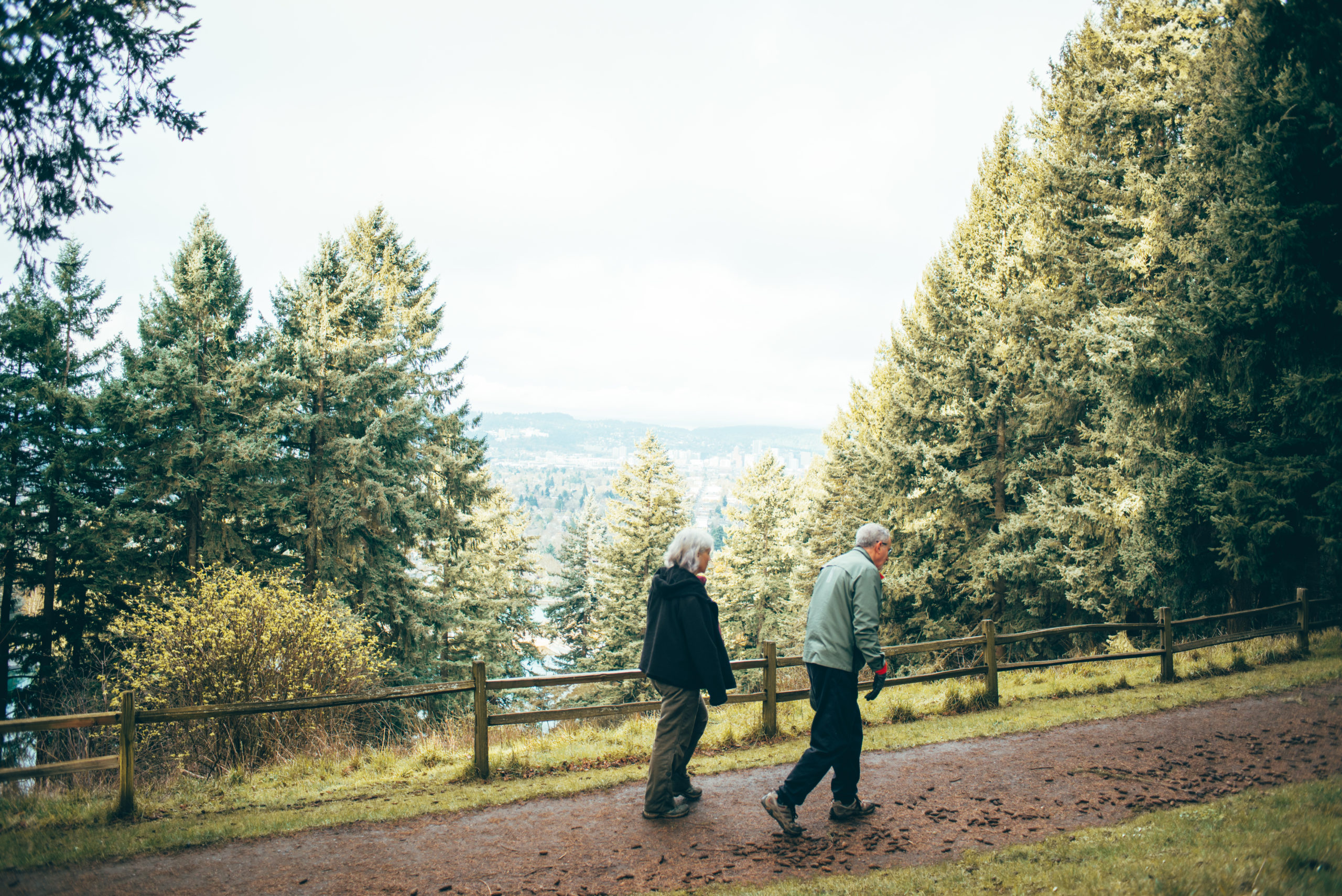 What are the best neighborhoods to retire to in Portland, Oregon? In my experience, many people who are retiring choose Portland in part because they want to be close to their grandchildren. Portland is also the most affordable West Coast city.
In this blog post, you'll find the top 5 Portland neighborhoods to retire to along with an example of an affordable home option and a more high-end home option. 
1. Pearl District
As of 2019, the median home price in Portland's Pearl District was at $525,000. The Pearl District offers all the benefits of living in Portland's downtown, and this offers the potential for car-free living. You're right on the trolley line and close to the MAX Light Rail. And during non-COVID times, you can go to shows, restaurants, hang out in coffee shops, visit loads of art galleries and much more. You really don't even have to leave the neighborhood—everything you need is right there! 
Pearl District Condo – Sold for $403,000
Lauren just sold this home to someone who wanted to be close to their kid!
Pearl District Condo – Sold for $1,195,000
---
2. South Waterfront
Portland's South Waterfront is known for having cool condos and views. Condos = easy, low-maintenance living! As of 2019, South Waterfront's median home price was $457,750. Technically this area is South Portland, but locals call it South Waterfront. It's a very new area, and everything here has been built in less than the last 10 years (maybe even in the last 5 years). Many people like being able to move into something brand new (or almost new), and there's tons to do in this Portland neighborhood. You're right on the river and there's a scenic river walk path, and it's easy to stay active whether you enjoy walking, biking, paddle boarding (there are some cool launch places), etc. South Waterfront is super walkable, and you can stroll to restaurants, coffee shops, and there are a couple small grocery stores. You're also at the foot of OSHU where you can access world-class medical services. 
South Waterfront Condo – Sold for $719,000
South Waterfront Condo – Sold for $284,500
---
3. Concordia
Portland's Concordia neighborhood had a median home price of $515,000 in 2019. This neighborhood is reasonably central, walkable, and it's an easy, straight shot to the airport so you can hop on a plane to go visit the grandkids or vacation. Concordia is probably not the first neighborhood most locals would think of when they hear the word "retirement" but I think it would actually be perfect. If I were to retire right now, I'd want to retire in Concordia! There are lots of single-family houses to choose from, and many one-levels. Price points are in that middle range where it's not super expensive, but not super cheap. 
Concordia Home – Sold for $557,000
---
4. Hazelwood 
In 2019, the median home sale price in Portland's Hazelwood neighborhood was at $320,000. The Hazelwood neighborhood is home to lots of lovely one-level ranch-style homes, and it's considered to be an affordable Portland neighborhood. Hazelwood is very close to the Glendevere Golf Course, but you don't have to play golf to enjoy this scenic local amenity. There is a great walking path around the course that's perfect for getting your steps in for the day. It's also right on the MAX Blue line and close to the 84 and 205. 
Here are a couple of great examples of homes you can buy in the Hazelwood neighborhood: 
Hazelwood Home – Sold for $325,000
Hazelwood Home – Sold for $315,000
---
5. Milwaukee
So, the Milwaukee neighborhood is technically not Portland, but this neighborhood is perfect for retirement. According to Redfin, the median sale price in Milwaukee was $440,500 in 2019. The Milwaukee neighborhood is great for people who want to have a house with a larger yard that they can putter around in while enjoying peace and quiet. There are many larger lots here and most homes are built between the 1950s and 80s and have practical layouts. There are many daylight ranches with plenty of space downstairs for when family comes to visit!