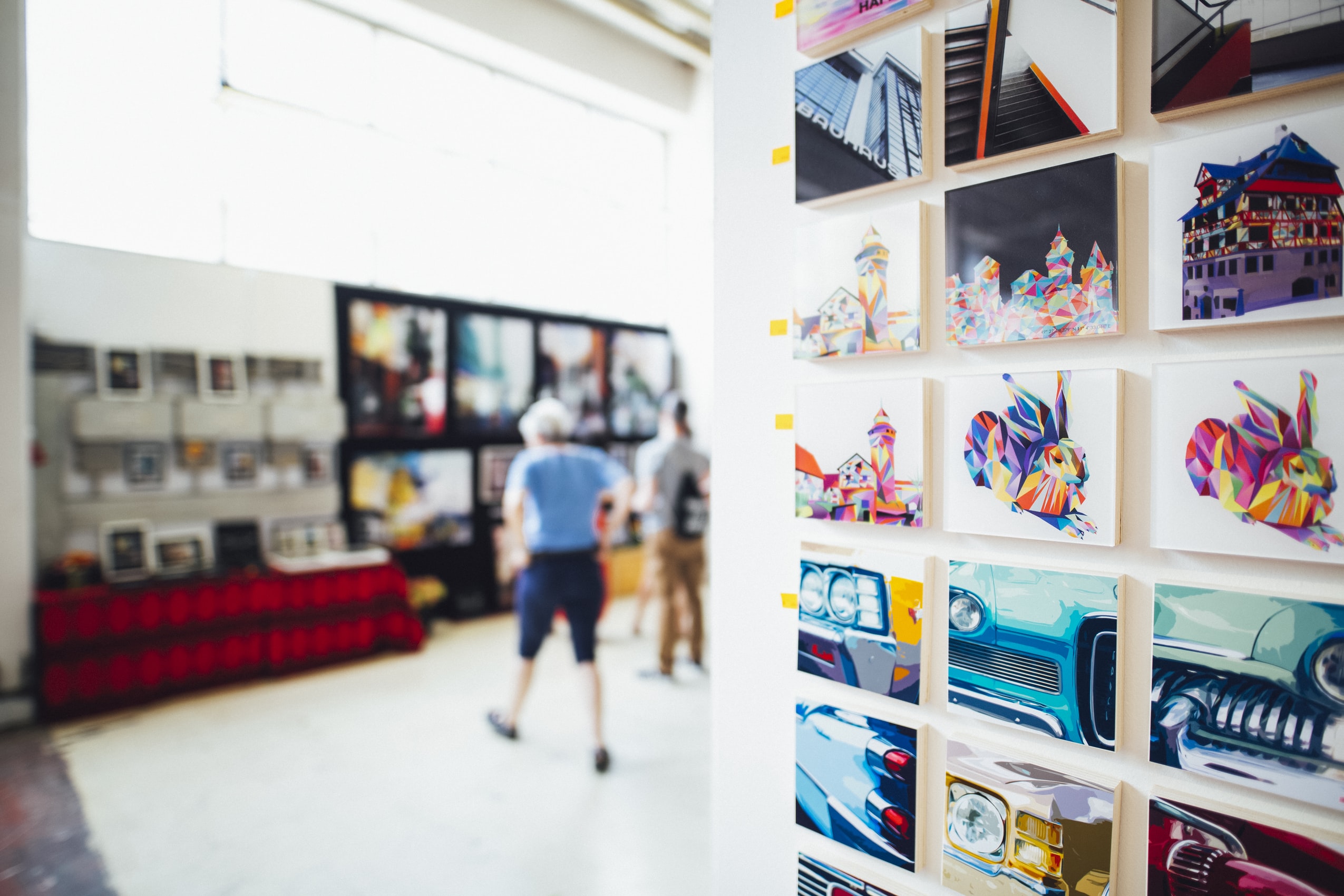 Whether you're new to town and want to get connected to some rad arts orgs or you're a seasoned Portlander just looking to expand your artistic horizons, PDX is home to creative folks who are doing it ALL. 
Here's a *short* list of just a few of the many small arts organizations you'll find here in Portland as a place to get started. Check out each website to learn more, and check out their social accounts to see what they're up to most recently! 
View this post on Instagram
This Portland nonprofit has big goals—IPRC is on a mission "to provide affordable access to space, tools, and resources for creating independently published media and artwork, and to build community and identity through the creation of written and visual art." 
IPRC runs several different programs, including educational workshops related to publishing, year-long certificate programs in poetry, prose, comics, or art books, summer youth camps, and sooo much more. 
---
View this post on Instagram
Friends of Noise makes it their mission to offer an all ages music and arts venue where people can get hands on training, enjoy live music, create their own promo content, etc… Basically, if it has to do with creating music and getting it out into the world, Friends of Noise is down to help! 
Follow them on social media for updates on happenings + concert notifications. 
---
View this post on Instagram
This local biz is dedicated to sustainability and upcycling. Need a piece of clothing mended, repaired, altered, tailored, etc.? You don't need to throw it out and buy something new—Hidden Opulence Design House can fix it for you. 
They also offer small batch production services (they prefer working with brands that value inclusivity + eco-friendliness), which is perfect for designers who are looking to test out production in an affordable, sustainably smart way.  
---
View this post on Instagram
If you need t-shirts printed or you wanna update your closet with clothes that show off cool design and positive messaging, check out The Printory. They offer screen printing + embroidery services AND every single order helps give back to local refugee and immigrant communities. 
This biz is SO much more than *just* a print shop—they're super involved in the community and you can follow along with each new event they host on social media. 
---
View this post on Instagram
Milagro Theater in Portland provides "extraordinary Latino theatre, culture, and arts education experiences for the enrichment of all communities." Those are just the basics—this dynamic theater does so much for the community. 
The Milagro Theater building itself not only includes a 121-seat theater but also a rehearsal studio, a gallery, huge storage areas, a large community space, and even more. You can of course attend performances here, but there are more ways to get involved and participate as well—there are workshops and residencies, you can hire a performance to come to your school, you can intern, volunteer to help with a performance, etc. 
---
View this post on Instagram
No matter your age or level of experience, if you want to dance, you can do it at Steps PDX. You can browse upcoming adult drop-in classes here, and there are also several class options for youth. 
Steps PDX offers much more than "just" dance classes, though—they also partner with local schools to provide after school dance programs, they help students attend the International Association of Blacks in Dance Conference, and they provide scholarships to students as well.  
---
"Rejoice! Diaspora Dance Theater seeks to diversify the contemporary dance landscape with untold stories and under-told perspectives from communities of color." 
This extraordinary Portland-based contemporary dance ensemble views their art as activism, and they "confront themes of injustice and oppression head-on and unapologetically." There are lots of ways to get involved—in addition to attending performances, dancers can find performance opportunities with the group, and people can also volunteer as support during various events. 
---
View this post on Instagram
Nestled on Sauvia Island in Portland, this woman-owned organic farm is set on 32 acres of land. Wapato Island Farm is focused on "utilizing and teaching folk herbalism and permaculture practices to rediscover ancestral traditions and honor the Earth." They offer workshops, skill-sharing gatherings, folk herbalism consultations, herbal products, and more opportunities to learn about and interact with the earth. 
---
This important organization works to support Indigenous businesses, preserve cultural traditions, and organize the Portland Indigenous Marketplaces so people can buy original designs directly from Indigenous artists. At the different markets, you can purchase all kinds of items, including handmade jewelry, artwork, clothing, plant products, and so much more. 
---
View this post on Instagram
This space is a very unique venture, and 11:11 is much more than just another shop. Their store helps you tackle different areas of your life with items organized by themes including "focus," "motivation," and "time management," for example. Then, their website and workshops support what's in their shop to "bring you everyday tips and knowledge on how to craft a more badass work and personal life." Learn more about it all + get inspired here!
---
View this post on Instagram
This collective was started as a monthly event that was focused on food, stories, and community. "The series features stories by women, trans, and nonbinary folks who are black, indigenous, or people of color," and Tender Table makes space where their stories can be centered and celebrated. Follow Tender Table on social media so you know when to join for the next gathering! 
---
Keep reading about awesome Portland things right here on our blog.