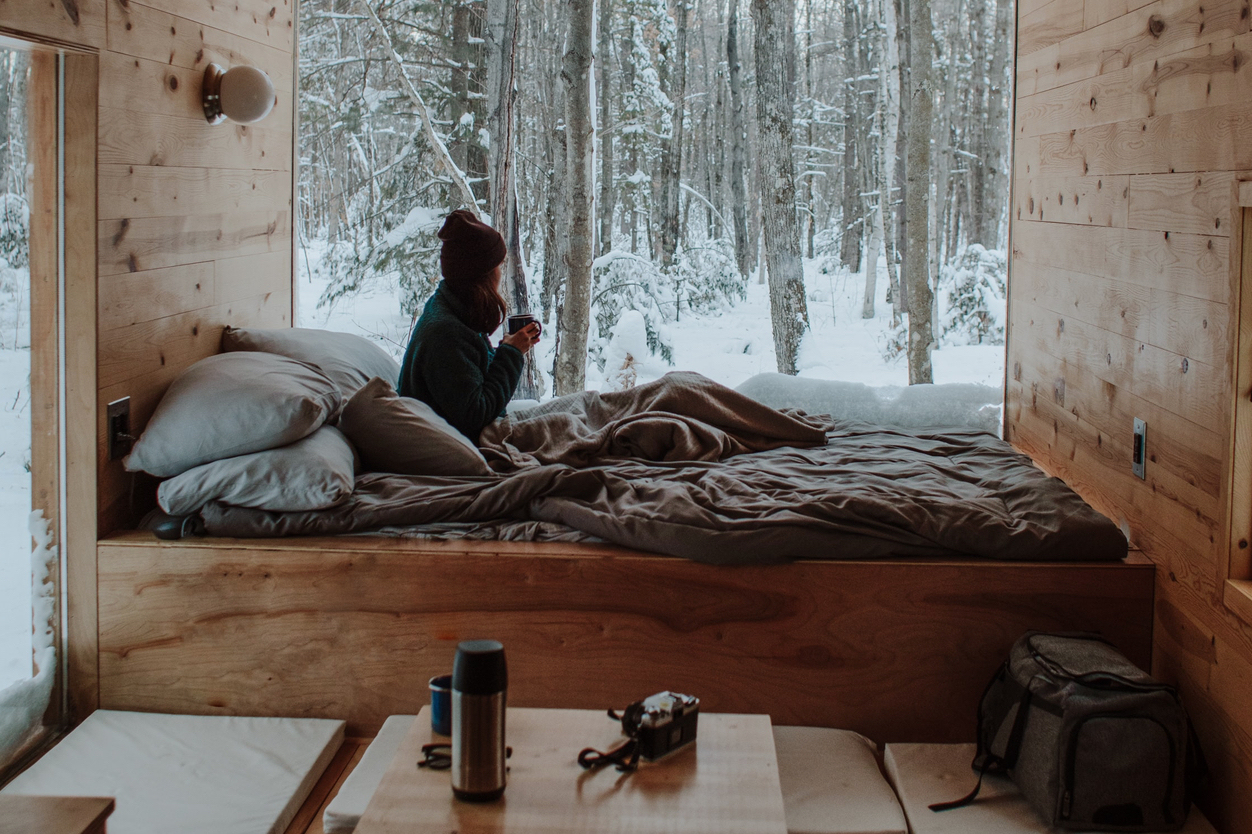 I get this question ALL the time. Get ready for some real talk! 
Let's just cut to the chase: You're not going to be able to buy land in Portland and put a tiny house on it. 
If you want to do this, you'll need to be outside Portland's city limits. And in fact, you're mostly likely not going to be able to do this in ANY city in Oregon. You'll very likely need to find specifically rural land if you want to put a tiny home on it. 
Here's another question I get all the time: 
Is there a place where I can buy a plat of land in the Greater Portland area that's within commuting distance to Portland? 
Well, unless you have hundreds of thousands of dollars in cash, the answer is no. 
Banks don't want to loan on just raw land. Basically, banks loan money that they feel strongly they'll be able to get back, and raw land is a bad bet for them. The way they see it is what if you're going to stop paying a mortgage, you're going to keep paying the mortgage of the house you actually live in, and stop paying the mortgage of the land you don't need. And of course, this doesn't do the bank any good. Therefore, banks rarely loan money on raw land. (There are some builder loans, but they are so specific and restrictive that in this market, they just aren't usually used.) 
Another downside to raw land is that it usually doesn't have utilities. It's not going to have water, septic, or electricity, and it's super expensive to bring all of those things in. There are some pieces of raw land out in the country where these utilities simply aren't even available. If you do decide to go down this route, you need to do your due diligence and check in with the county to see what you can get. 
If you have the cash, you can be prepared to spend at least $150,000 on JUST the land in order for it to be a lot that you can put a tiny home on. There are some lots out there that are like $40,000, but you can't build on them. And if you have the cash, you need to work with a realtor who knows raw land really well—you can't just use any old real estate agent unless you wanna get screwed! (I have some great agent recommendations if this is what you want to do—reach out and I'd be happy to connect you.) 
On that note, you need an agent who has expertise in raw land and knows what they're doing. Your agent needs to understand local building codes and laws, and there's a fair amount of counties that don't allow you to build something that's going to be a short-term rental. (Don't think you're going to set up a tiny home and make it a cute Airbnb! That probably won't be allowed!)
Ok, now let's say you do get a good piece of land. Then you need to buy and/or build the tiny house. When people talk about tiny homes, they're talking about a 200-square-foot home on wheels. Buying these start at about $60,000, and they still need a water hookup and a way to handle the sewage. However, what I see more commonly is people spend more like $150,000 to $350,000 just for the tiny home. (Check out this resource on Propel Studio about how much it costs to build a custom home.) 
If you've read all of this and you STILL want to buy land for a tiny home, I can connect you with a local real estate expert with in-depth knowledge on raw land who can guide you through the process. Reach out to me here!